Each logo shown here represents a manufacturer certification program or an industry designation conceived to set a standard for automotive repair. We take auto body repair seriously and Niello Collision has each of these certifications to prove it.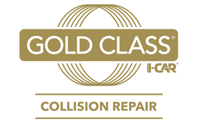 Gold Class I-Car
Niello Collision takes your family's safety as seriously as you do. That's why we've invested in training and have achieved Gold Class, the industry standard for training that contributes to complete and safe repairs. Only 10% of repair shops meet the industry's most stringent training requirements and achieve Gold Class. We know how to fix our car right - so you can drive safe.

ProFirst Collision Repair Facility
In addition to the I-CAR Gold Class designation, our ProFirst shop has received Honda/Acura - specific training through I-CAR. The training provides Honda/Acura - specific information about vehicle construction materials and general repair considerations, specific repair procedures, manufacturer's position statements relative to vehicle repair, hybrid electric and alternative fuel vehicle repair considerations, and more.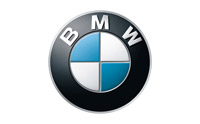 BMW Certified Collision Repair Center
Why use a BMW Certified Collision Repair Center? We handle the entire claim process. A claims adjuster's definition of restored may be different than that of our engineers. Fortunately, we have a proven record of working successfully with insurance providers - including full documented repair procedures. Each technician at a BMW Certified Collision Repair Center undergoes BMW vehicle-specific training, and continuing education keeps technicians current on newly launched models and the latest advances in automotive repair technology.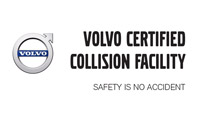 Volvo Certified Collision Facility
Volvo sets exacting standards for Certified Collision Facilities to help ensure that all work will be performed to Volvo's factory specifications by expertly trained collision repair technicians. Our shop has made all the necessary investments to satisfy Volvo's strict requirements and be recognized as a Volvo Certified Collision Facility. That means a superior repair experience for you.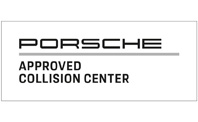 Porsche Approved Collision Center
Assuring Porsche's high standards of performance and quality requires skilled and trained professionals who adhere strictly to Porsche restoration procedures. Porsche Approved Collision Centers commit to these procedures, and to the use of genuine Porsche parts, materials, tools and equipment. Porsche Approved Collision Centers are also continuously supported and monitored by factory technical personnel.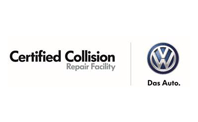 Volkswagen Certified Repair Facility
Taking your car to our Volkswagen Certified Collision Repair Facility (CCRF) helps ensure: Trained employees, certified in Volkswagen collision repair, perform the work on your vehicle. All services will follow strict, mandated repair procedures per Volkswagen standards Wherever feasible, the Niello Collision Center will use Genuine Volkswagen Parts. Our employees have access to exclusive Volkswagen technical tools and repair information to ensure that all vehicle warranties will be maintained.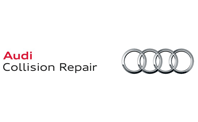 Audi Collision Repair Facility
Should your vehicle need repair, make sure you entrust it to a facility that meets the Audi standard of workmanship. At Niello Collision Center, the technicians have undergone extensive training and use Audi Genuine Parts, which offer both the utmost quality and the backing of a factory warranty.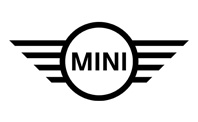 MINI Certified Repair Center
When it comes to damage caused by an accident, there's often more than meets the eye. Only MINI Certified Collision Repair Centers possess the technology, equipment and MINI-specific expertise to identify problems beneath the surface - delivering more precise and reliable repair diagnoses, inside and out. To make your MINI look and motor as good as new, there is no equal.